USA - EB5 Investment Visa
Overview of the EB-5 Visa program
The EB-5, fifth employment-based visa preference is intended to encourage the flow of capital into the U.S. economy and to promote employment of U.S. workers.
To accomplish these goals and so that foreign investors may obtain immigration benefits for having made an investment, the program mandates the minimum capital that foreign investors must contribute and it mandates that 10 full-time jobs must be created on account of each investment.
In addition to the return that investors hope to achieve on their investment, foreign investors and their qualifying family members are offered the prospect, but not the guarantee, of lawful permanent residence in the United States.
There are three basic requirements for an EB-5 visa
The alien must establish a business or invest in an existing business that was created or restructured after November 19, 1990.
The alien must have invested USD $1,000,000 (only USD $500,000 when investing in a USCIS designated regional centre) in the business.
The business must create full-time employment for at least 10 US workers .
What are some of the benefits of the EB-5 visa program?
Qualifying Investors and their spouse and minor children (under 21) will be granted US Lawful Permanent Residency (GREEN CARD)
No minimum requirements as to age, to speak English, employment experience, or education
Investor and family may live/work anywhere in the United States. Minor Children may obtain employment, subject to age, state and governmental laws and restrictions.
Education benefits including admission to Universities at US residents costs.
The EB-5 program does not require immigrant investors to manage their investment on a day to day basis.
After 5 years, the investor and their family may obtain US citizenship, subject to meeting all immigration requirements, as required under law.
Must I Speak English? No
Must I be in good health? Yes
How long must I remain in the United States each year?
All permanent residents must remain in the US for more than 180 days (6 months) each year, otherwise, they may be deemed to have abandoned their permanent residence status.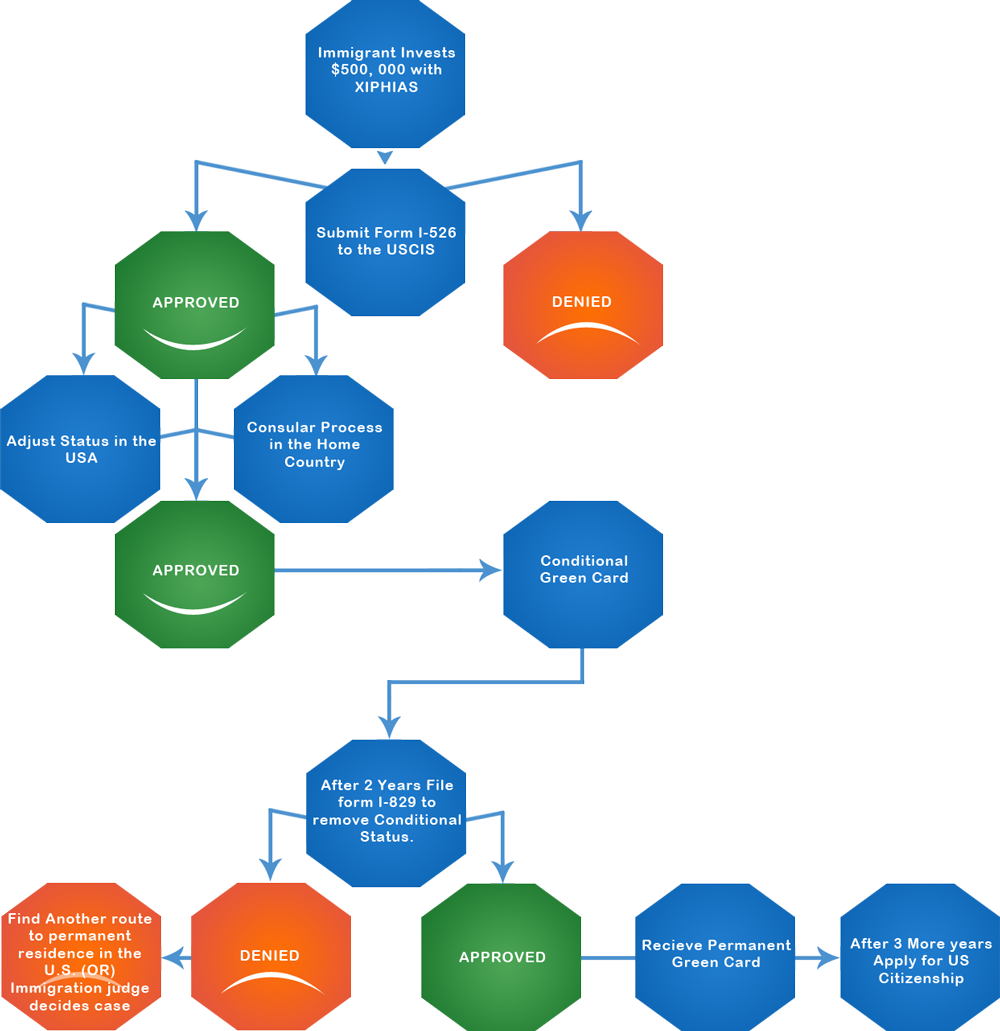 What is the difference between "conditional" and "unconditional" green cards?
Under the regulations, an investor who is approved for the EB-5 immigrant visa receives a "conditional" green card, which must be reissued after two years, subject to removal of conditions. Otherwise, the two cards offer the same rights and privileges.
We provide FREE online IELTS (English Language) Course.
---